While Bill and Kimmylou were out visiting Frank Bresee and Rich McCoy they stopped off to take the Universal Studios. Following are some pictures from that event!
Arnold Bragg, Bill's lesser known cousin, with Kimmylou.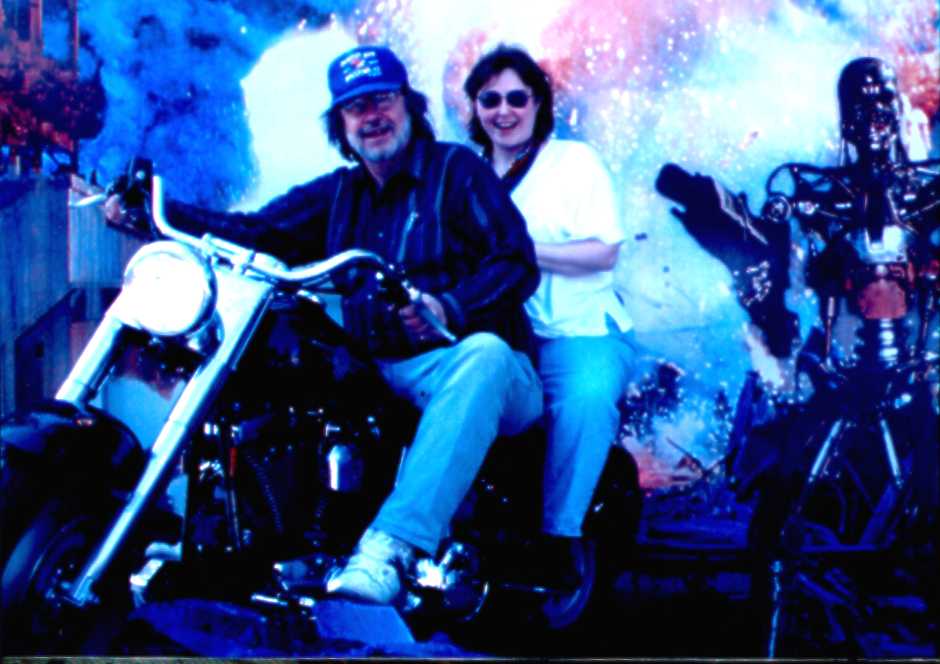 Bill and his Alter Ego.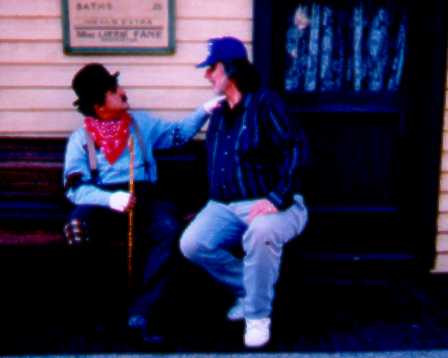 Bill loses it!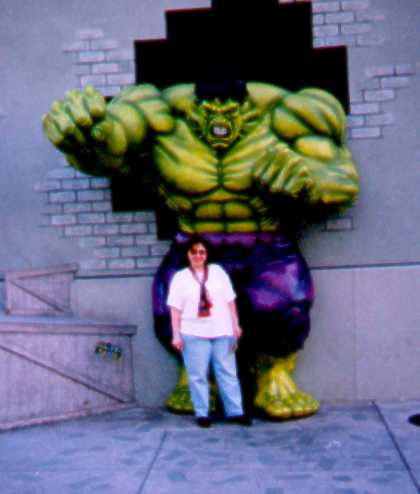 Kimmy pays for it!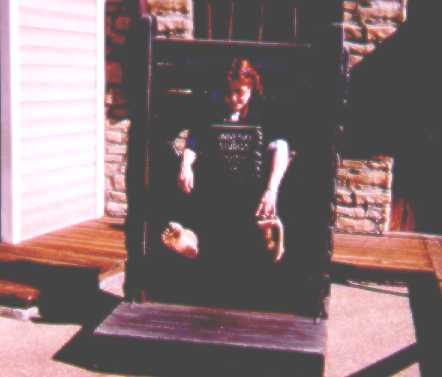 If it is difficult for you to read the text just click on the page for an enlarged version.