The Friday night pool party, Bar-B-Q dinner and live broadcast.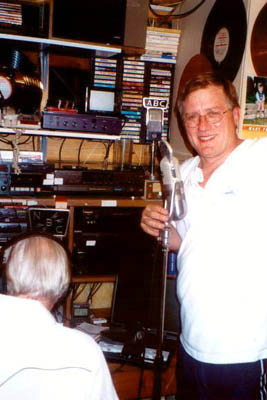 Mike Handy inside his "Attic Studio."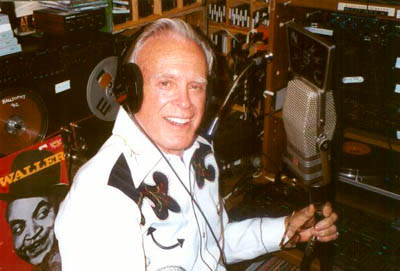 Frank Bresee behind the big RCA 44 microphone in Mike's "Attic Studio."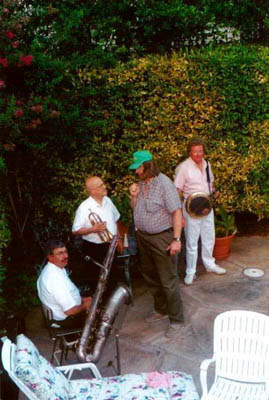 "Roving Reporter" Bill Bragg interviews the band. Bill is taking on-air-cues from the cell phone in his left hand.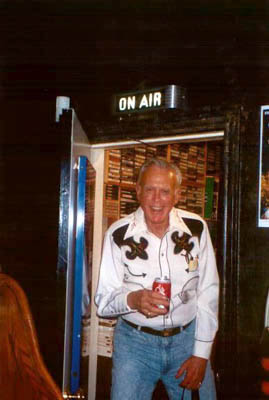 Frank exits the "Attic Studio" after the live broadcast at Mike's house on Friday night.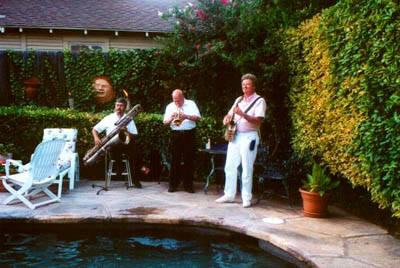 The Dixieland Jazz Band performing by Mike and Christi's lovely pool. Left to right, Big Bob on the sax, Tommy Loy on the trumpet and "Fingers" Scott on the banjo.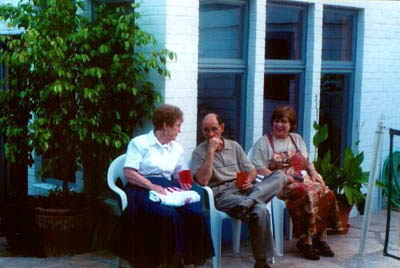 Left to right, Christi's parents, Betty and Bill Presley and Debby Hamberg enjoy the music.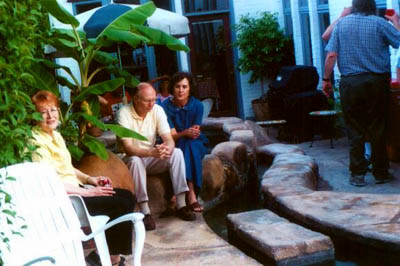 Mike's mom Marilyn Handy peeks out from the bushes as Bill "Chimes Guy" and wife Virginia Harris let their dinner settle.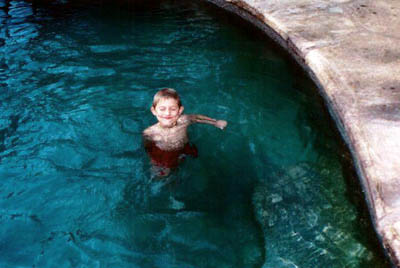 Mike and Christi's young son Mitch takes a dip in the pool.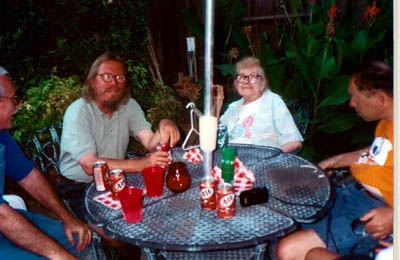 Left to right, Richard Hamberg, Michael Gorman, Mama Bett and Wayne Thompson relax after the "all you can eat" Bar-B-Q dinner.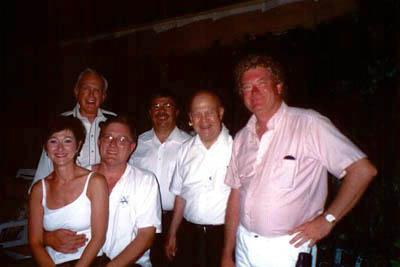 Left to right, Christi Handy, Frank, Mike and band members Bob, Tommy and Scott.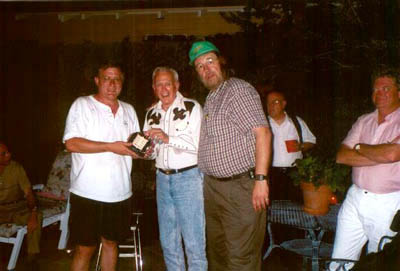 Frank and Bill present Mike with a "thank you" gift; a miniature jukebox radio.