The Tom Mix Re-creation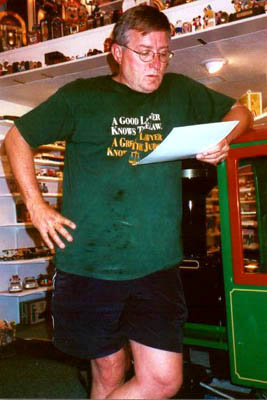 Mike Handy looks over his script shortly before the broadcast.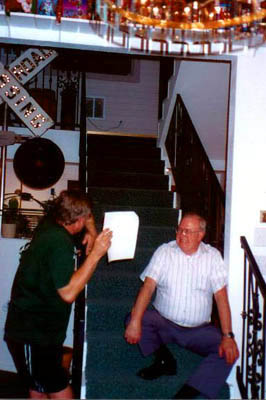 Mike warns the sound effects guy, John Redman, not to make any obscene noises during the show.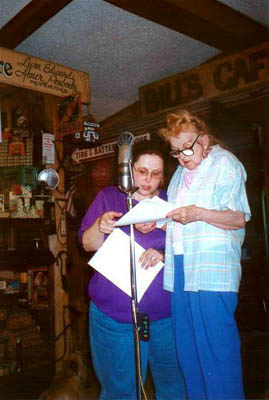 Kim and Mama Bett look over their scripts.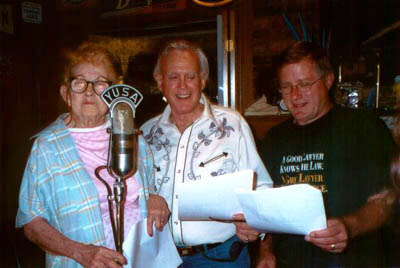 Left to right, Mama Bett, Frank and Mike Handy rehearse their lines.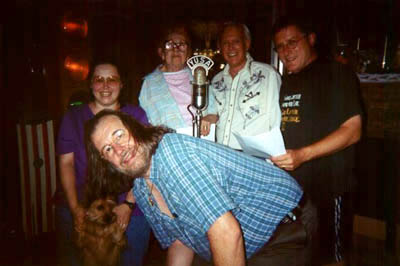 Bill (a.k.a. Tom Mix) shortly after the re-creation broadcast.