Updated December 21, 2014
All times are Eastern
**********************
Click here to visit the Apple itunes Store to find out about our free iphone app.
Click Here to visit tunein.com to find out about how to listen to YUSA on most other types of cell phones.
**********************
NEW!! Listen FREE to YUSA on iTunes Radio!

1. Open your iTunes program
2. Click on "Radio"
3. Choose "News/Talk Radio"
4. Scroll down to the Y's , and click on YESTERDAY USA Radio and enjoy!

Note: iTunes is a free download for any computer

LIVE Broadcasts tonight (and every night) AT 10:30 PM Eastern Time!

Monday - Thursday nights call Bill Bragg & Mike Handy on 972/889-TALK.
Friday, Saturday and Sunday Nights Call Walden Hughes and all of his gang on 714/545-2071.
See Bill & Mike live during the Mon - Thurs Night shows!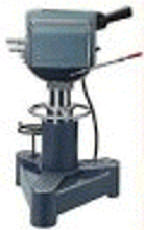 The Wanamaker Organ Live Broadcast, The world's largest Pipe Organ, comes to Yesterday USA Radio LIVE every Wednesday Evening at 7:00pm EST!
On-Line Museum at the YUSA Studios
Truth or Consequences - A Christmas to Remember, 1947 by Martin Grams
**********************
An important "Password" note from Kim Bragg.


ALL ON-LINE CONTRIBUTIONS ARE NOW BEING PROCESSED BY PAY PAL!
You donít need a Pay Pal Account to use your VISA, Master Charge, American Express or Discover credit cards on line. But if you do have a Pay Pal Account, you can transfer funds directly to YUSA from your bank accounts or from your Pay Pal Account! CLICK HERE for details.
An important "Password" note from Kim Bragg.
****************************